Inspiration Education gives students learning strategies for life.
We do more than help high school students pass their exams.
Get to know our story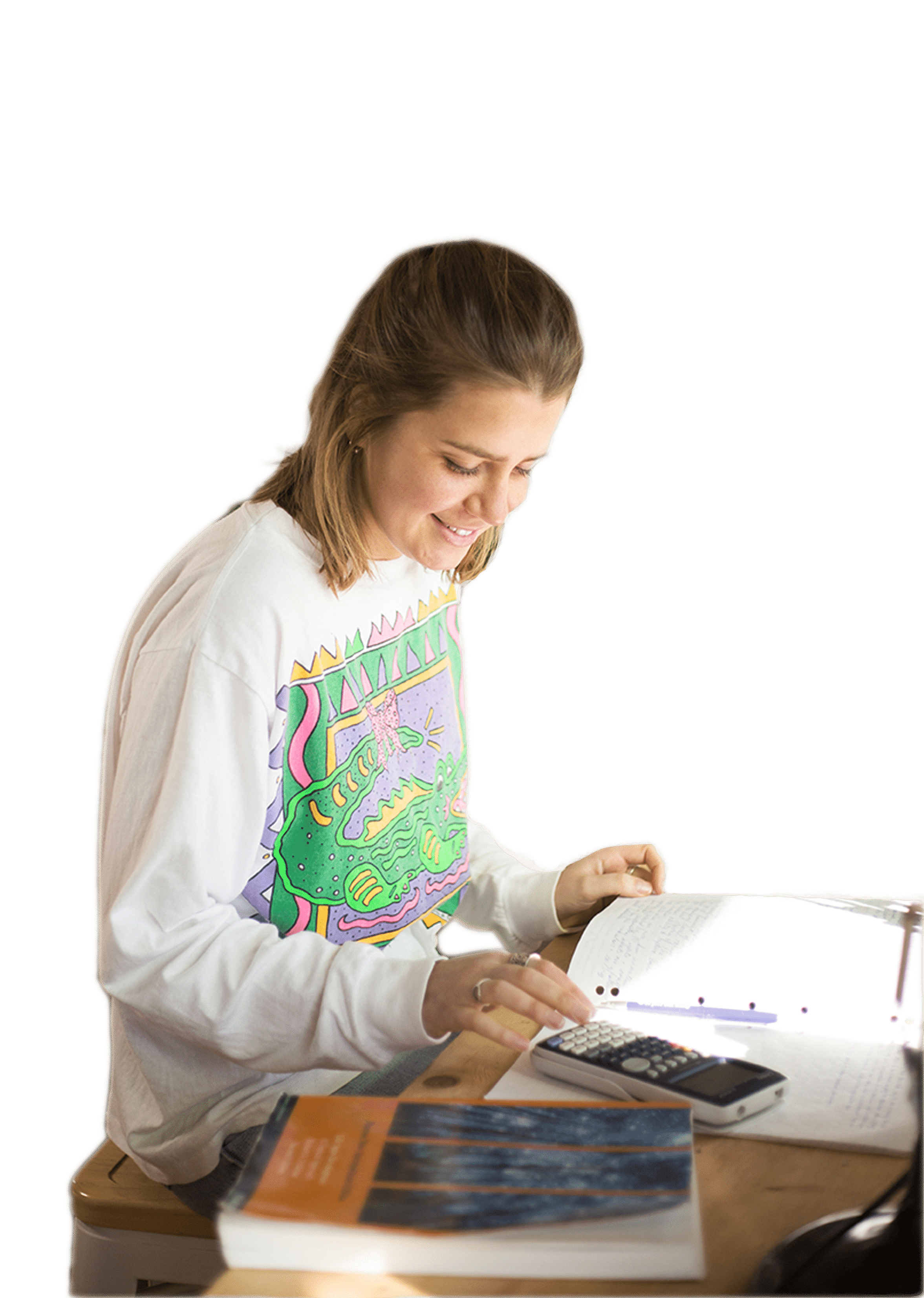 Inspiration Education Students:
Learn how to learn
We equip students with practical, realistic advice and skills to make learning easier and more effective.
Find the key to better grades
Students experience new ways to think and study, valuing what they learn and coming away confident of their abilities.
Gain a big picture understanding
Learning becomes more personal and substantial when students understand how academic subjects relate to themselves and their world.
Become self-empowered individuals
Inspiration Education students show a high level of personal and educational growth that stays with them for the rest of their lives.
Our tutors care about your child's future.
We simply love what we do. All of our tutors are regular employees, not independent contractors. We regularly develop our team's competencies so that each member has the skills they need to bring out your child's potential.
Here's how we do it:
Our tutors are trained to assess and help high school students develop traits for lifelong success.
They are young, confident, and remember what it's like to be a student.
Here are more ways that Inspiration Education makes it easy to get tutoring that meets your needs:
Hear what other parents say about our high school tutoring services:
"Excellent feedback, communication, people management, a real desire to help the child enrolled."
– SARAH, Parent, English Tutoring
"Very communicative tutor, keeps me (the mother) informed of my son's progress and the timetable. My son is very happy with the tutoring and feels a lot more confident with his maths."
– MICHELLE, Parent, Maths Tutoring
"Jacob has done amazingly with Sam. Makes the tutoring fun and easy to learn. Has been the best thing I could have done for Sam."
– CHERIE, Parent, Science Tutoring
"From the very first lesson, Luke was 'inspired to learn'."
– LISA, Parent, Palmerston North
"My son found his tutor highly compatible and adaptable to his needs. A range of subjects were covered and the progress he made in these sessions made him query why he wasn't learning at the same speed at school. I highly recommend IE to any parent."
– SARAH, Parent, Palmerston North
"Inspiration Education has provided a great grounding for our boys and increased their confidence considerably. Nothing beats one on one tutoring!"
– DARRIN, Parent, Wellington
Book in for Term Four now
Our tailored exam-coaching packages are designed specially to help your child succeed in their exams. Book a risk-free session today.
The Inspiration Education Holistic Model of Learning
At Inspiration Education, we use a completely unique method called the Inspiration Education Holistic Model of Learning. The method is designed to target every aspect of why a student may not succeed in learning – and has been developed in accordance with the latest research from multiple branches of psychology, education, human behaviour and business studies.
Invest in your child's future. Contact us to discuss how Inspiration Education can prepare your child to succeed.
Find out more about our tutoring packages and book your risk-free lesson.