Is your child struggling at school?
One of the most commonly searched terms online is a variation of "why is my child struggling at school?" This is mirrored by parents' experiences of their children complaining about high school, and not wanting to attend classes.
In fact, in Term 1 of 2023, only 59.5% of students met the criteria for regular attendance at schools and Kura. Although partly driven by the increasing mental health epidemic in our young people and the COVID-19 pandemic, it paints a vivid picture: many students are not engaging in the classroom.
High school is an important part of every teenager's life and is often a time of vital growth and transformation. Yet, for many students, high school can also pose a daunting challenge that they are not prepared to tackle, causing them to feel frustrated and overwhelmed.
In this article we will dive deeper into why many students struggle at high school and how we can help them foster a positive mindset towards learning.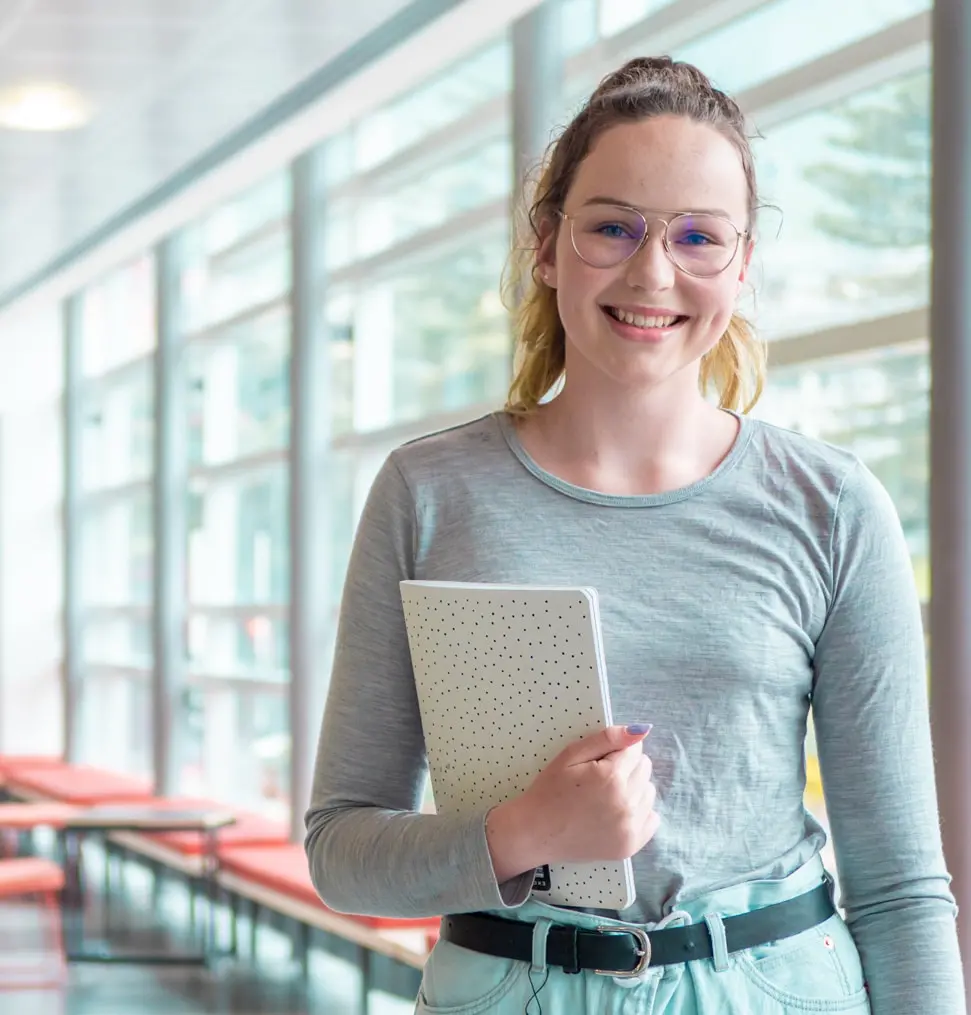 Most common reasons why students struggle at high school.
There are many reasons why students struggle in high school. These range from academic pressure, fast-paced environments, and impersonal learning styles to social anxiety and a lack of confidence and study skills.
Identifying why student are struggling is often the first step in helping them foster a more positive mindset towards learning. However, it may be difficult to understand what is really going on as many teenagers refuse to communicate their struggles, either because they are afraid of admitting failure or just don't know how to express what they are feeling.
Below are some of the most common reasons why students struggle at school or lose interest in their learning:
.
Pressure and high expectations
High school can put a lot of pressure on young people to succeed. Being faced with a myriad of academic responsibilities and social expectations causes many students to feel overwhelmed and helpless. This can lead to feelings of anxiety and resentment in teenagers which causes them to start hating school and having a negative mindset towards learning.
One-size-fits-all approach
High schools often use a one-size-fits-all approach to teaching as they need to cater to a large number of students. This uniform teaching methodology may work for some students, but others may start struggling to keep up if the teaching doesn't match their unique learning style. This can hinder the progress they could otherwise be making and make them feel like they are a failure.
Pace of learning
High school curriculums often include a wide range of subjects which leads to new topics getting covered at a brisk pace. Many students struggle to keep up in this fast-paced environment, especially if they don't know how to organise their studies or create a study plan. They may also end up with gaps in their knowledge which means that it becomes harder and harder for them to keep up.
Impersonal learning environment
High schools have large class sizes which offers a very impersonal learning style. The teacher's attention is divided among many students which makes it impossible to cater to the learning needs of each individual. Students may feel too intimidated to ask questions or may try to 'play it cool' when they don't feel confident in their understanding of the material being covered.
Book in for your risk-free lesson
We won't charge you for the package of your choice unless you are happy after the first initial lesson.
Strategies to help your child succeed at high school.
We've established that there is a myriad of challenges that teenagers face at high school, but how can you help your child to overcome these? The easiest way to approach this is to break down the various challenges into three different categories – academic knowledge, emotional wellbeing, and study techniques.
Help your child get a clear picture of what areas of their learning they feel the least confident with and encourage them to focus on these in their study sessions.
Create easy and fun tests for your child to test their knowledge will help them identify which material they feel confident with and what areas they still need to improve on.
Ask your child to explain concepts to you out loud to make sure they understand all the concepts being covered in class and encourage them to create their own learning resources to help them remember all the details.
StudyTime's NCEA walkthrough guides can also provide a helpful resource to help students build up their confidence and knowledge to make sure they have a thorough understanding of the subjects they are working on.
With hormonal and physical changes, heightened self-awareness, social media, and the stress of responsibilities for the first time in their life, school can be a battlefield for many young people.
Boosting your child's confidence is one of the most important steps in helping them improve their emotional wellbeing and passion for learning.
It's important to celebrate each of your child's victories as a milestone of growth, and every failure as a lesson for the future.
Give your child tasks and responsibilities and trust them to complete these on their own as this will help to cultivate their confidence in their own abilities.
Last year, we surveyed over 5,000 Kiwi students about the main problems they faced in their studies and the most common answer was procrastination.
The first thing to acknowledge when your child is struggling with procrastination is that this is usually a psychological issue rather one of laziness or apathy.
Teenagers are much more likely to achieve tasks when they approach them from a place of confidence rather than a place of "lack". 
Talk honestly with your child about whatever might be triggering their procrastination as this is crucial to helping them overcome it.
Identifying the root cause of your child's procrastination and helping them to overcome this from a place of empathy is crucial for their mental wellbeing and academic success.
Trial our tutoring service by booking in a risk-free lesson.
We want to make sure we're the best fit for you or your child. For this reason, we offer the first lesson risk-free, with no obligation to commit if you are unhappy with our service. Tell us more about your needs and we'll get back to you within 24 hours.
Consultation Form
"*" indicates required fields